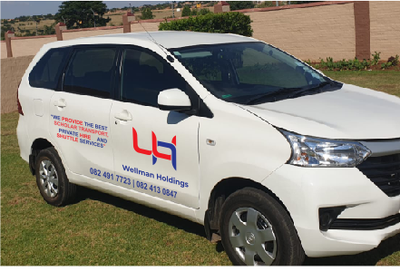 OUR AWESOME STORY
Wellman Holdings is a transportation system servicing schools around Centurion. Our transport services if responsible for safe, secure and reliable transportation to various schools.
As a parent entrusting your child to someone else is a difficult decision. Therefore; we strive to be the best providing children's transportation service to families in Centurion.
OUR GLORY MISSION
"Safe and secure transportation services for your school child."
OUR GLORY VISION
Provide safe and secure transportation
Ensuring you peace of mind
Confidence in reliability
.